M2M LIFE GROUPS – North, South, East & West
Along with the Trinity Woodchuckers and King's Riders, there are a number of Life Groups specifically designed for men.  These groups meet off-site in local restaurants, bars and participant's homes for BBQs and special events.
Grand Lodge, FG or Rock Creek Tavern — 1st & 3rd Thurs, 6:30-8pm (Sept to June)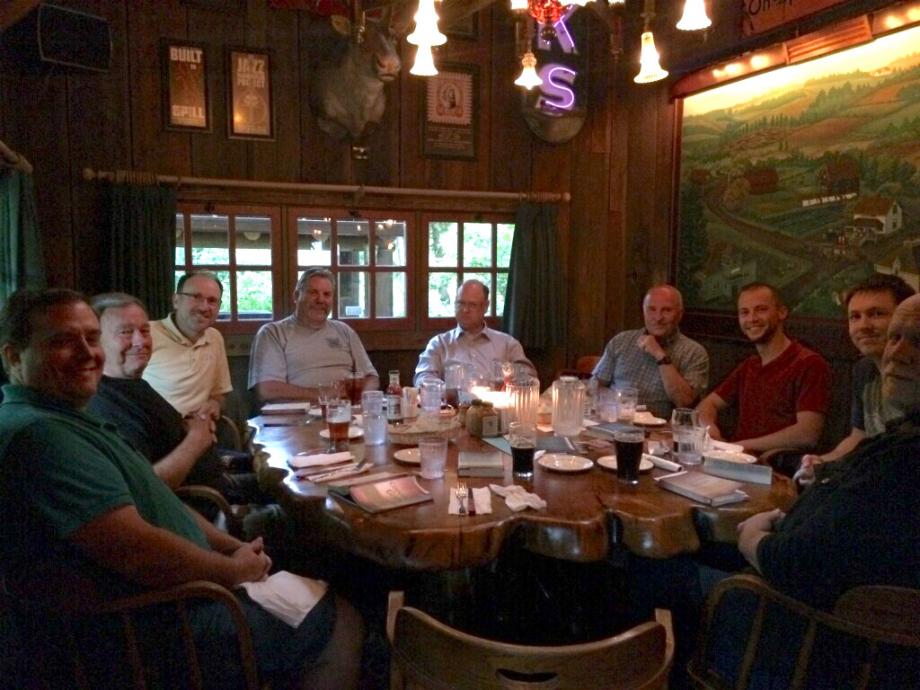 Tues Morning Men's Breakfast @ IHOP  6:30am (Sept – June)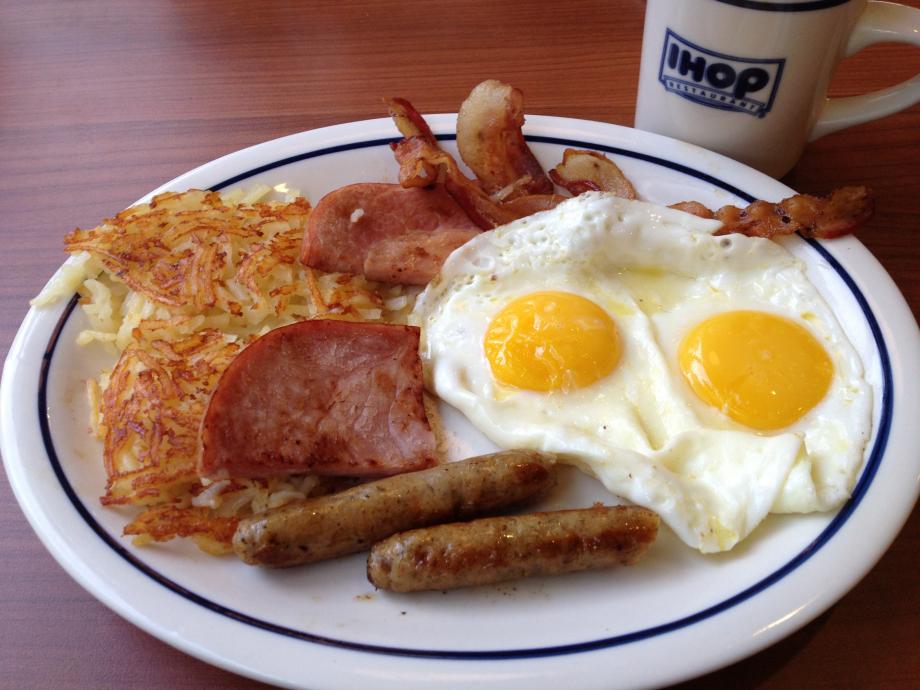 Friday M2M Panera Bread 6:30 am (all year round)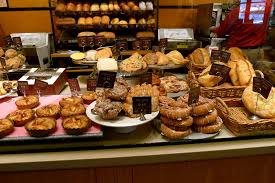 M2M Halloween Party – McMenamin's Grand Lodge, Forest Grove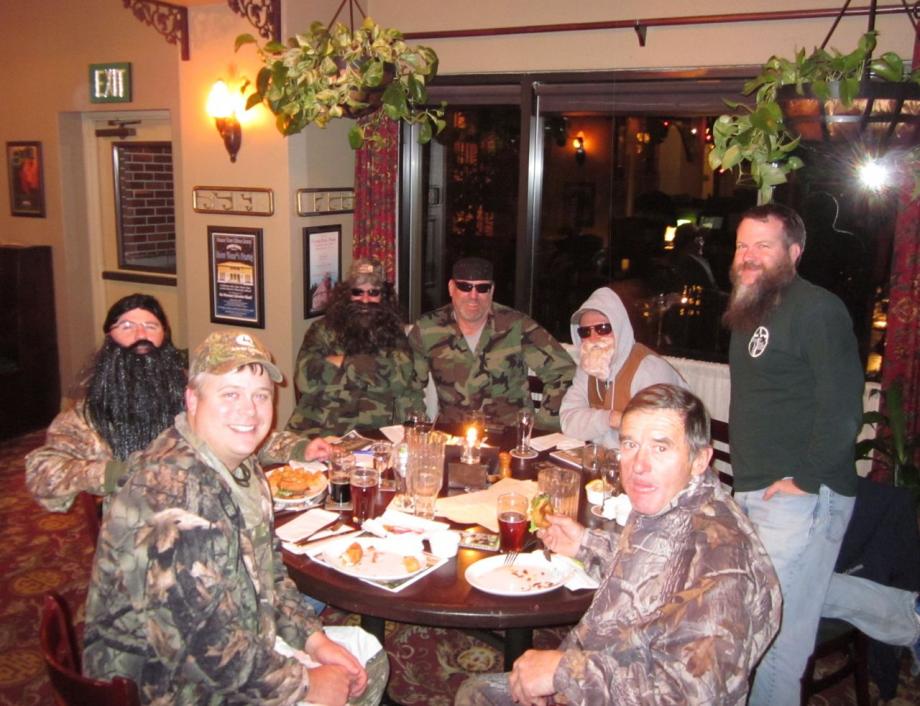 The disappearing wall:  "Now you see it, now you don't…"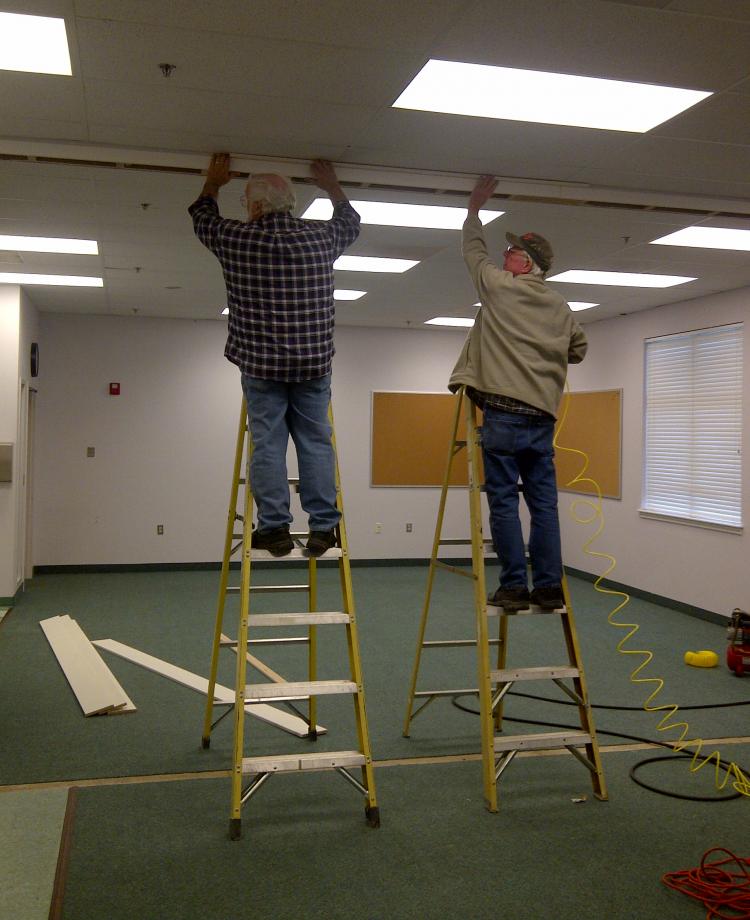 The only difference between men and boys … the cost of their toys."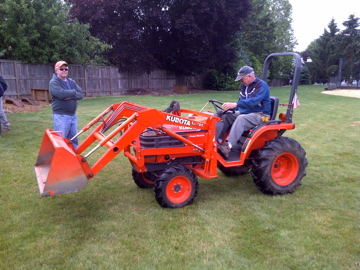 "First plan your work; then work your plan."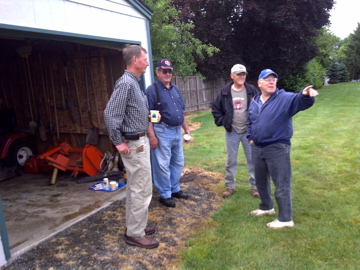 The reason women live longer than men… check out the jerry-rigged ladder!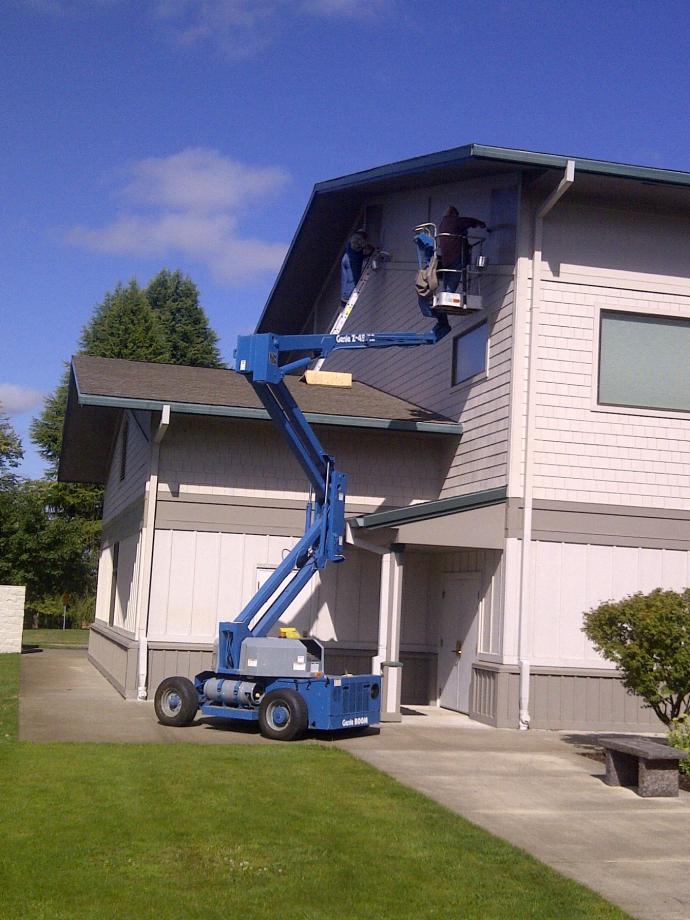 Selita entertaining the OTS troops with her violin.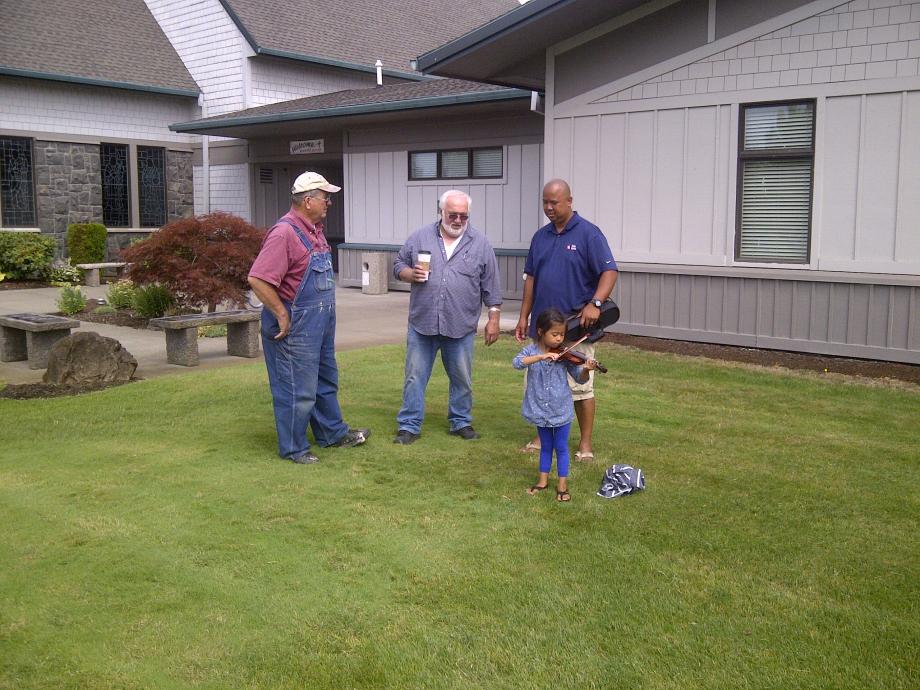 Jerry and Mel prepare to scale "the peak"