You can't grow spiritually without connecting relationally.
Join a Life Group or Ministry Team.
1 minute video What are Life Groups?
Life Groups consist of 8-12 adults interested in:
1) connecting relationally & growing spiritually,
2) walking alongside each other and sharing life – both seasons of joy and seasons of sorrow,
3) growing closer to God through His Word and Spirit,
4) and supporting each other through prayer and celebrating fun times together!
Groups meet in participant's homes, local restaurants (Panera, IHOP, McMenamins) or on the church campus.  Most groups meet weekly or every two weeks.  A few groups meeting monthly.
Sunday morning Bible study 9:15 to 10:15am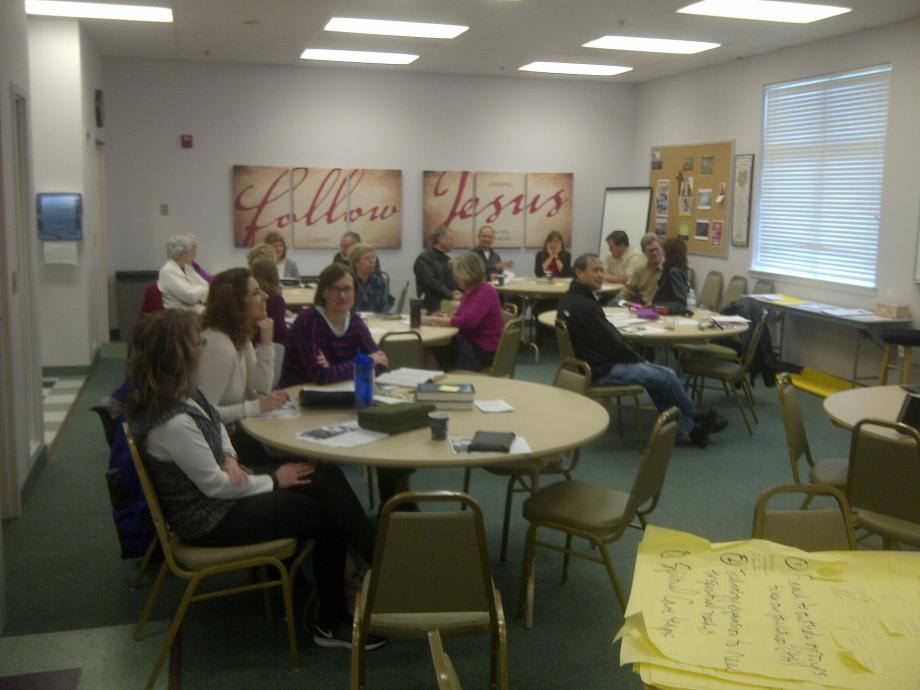 Wed evening Life Group sharing sharing great food and conversation.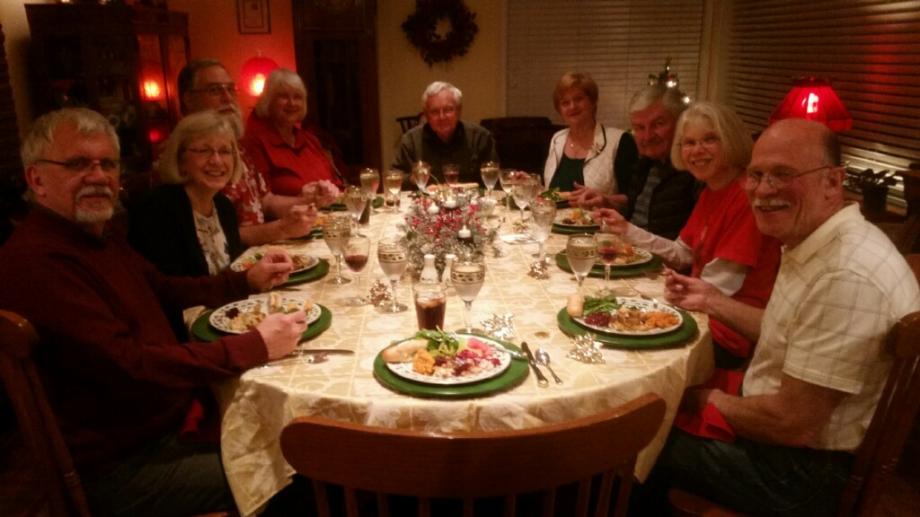 Jerry & friends Life Group met Thursday afternoons in the church library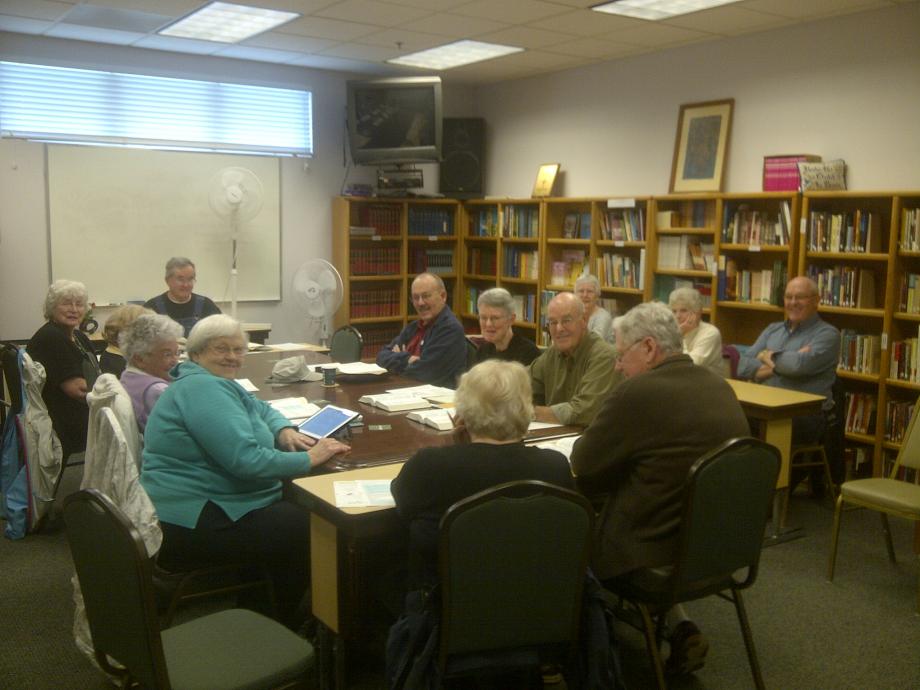 For more information, contact Clint Souligny csouligny@trinityhillsboro.com