You can't grow spiritually without connecting relationally.
Join a Life Group and start growing today.
1 minute video
What are Life Groups?
Life Groups consist of 8-12 adults interested in:
1) connecting relationally & growing spiritually,
2) walking alongside each other and sharing life - both seasons of joy and seasons of sorrow,
3) growing closer to God through His Word and Spirit,
4) and supporting each other through prayer and celebrating fun times together!
Groups meet in participant's homes, local restaurants (Panera, IHOP, McMenamins) or on the church campus. Most groups meet weekly or every two weeks. A few groups meeting monthly.
Each Sunday mornings, there are normally two Bible studies to choose from between the worship services from 9:15 to 10:15am.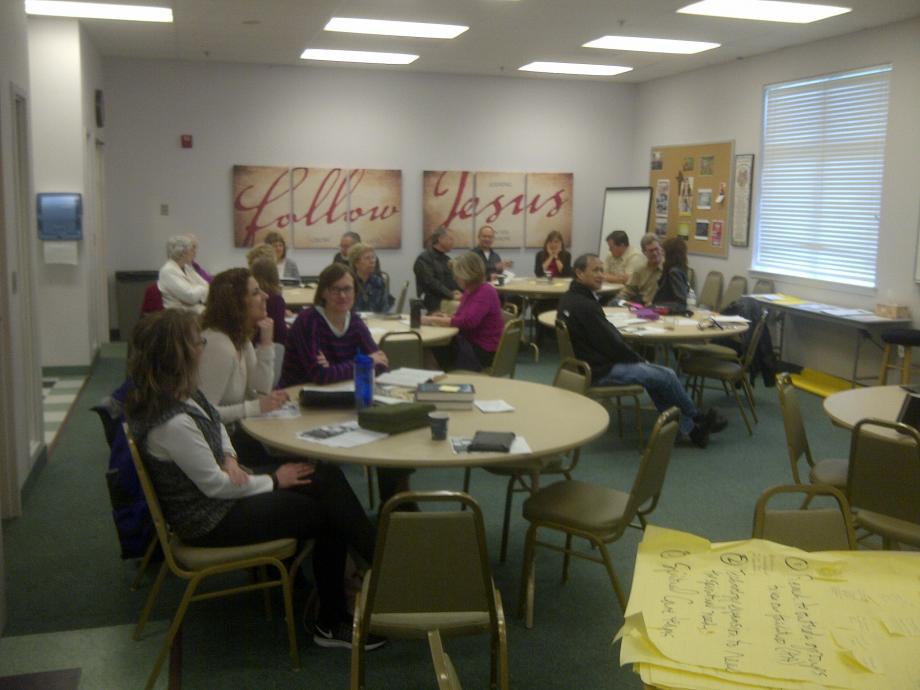 One of the perks of Life Groups that meet in homes is sharing great food and conversation.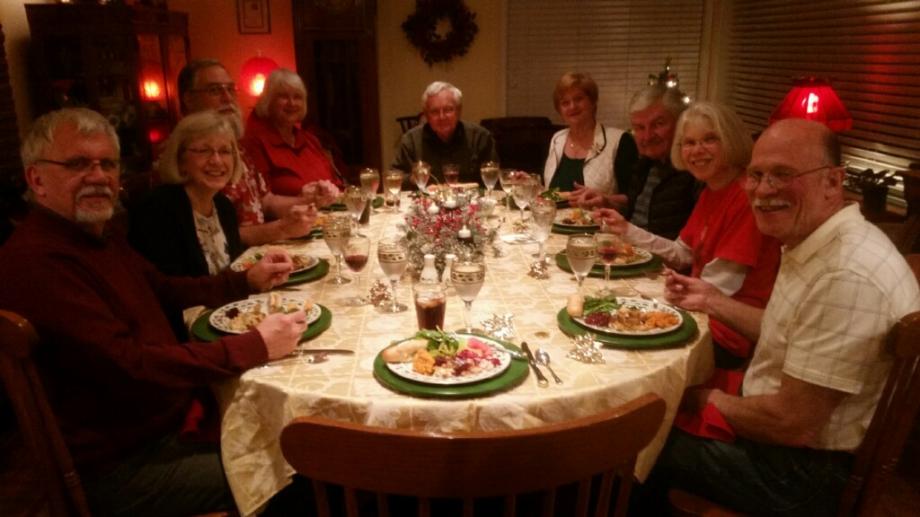 Jerry & friends' Thursday afternoon Life Group meeting in the church library.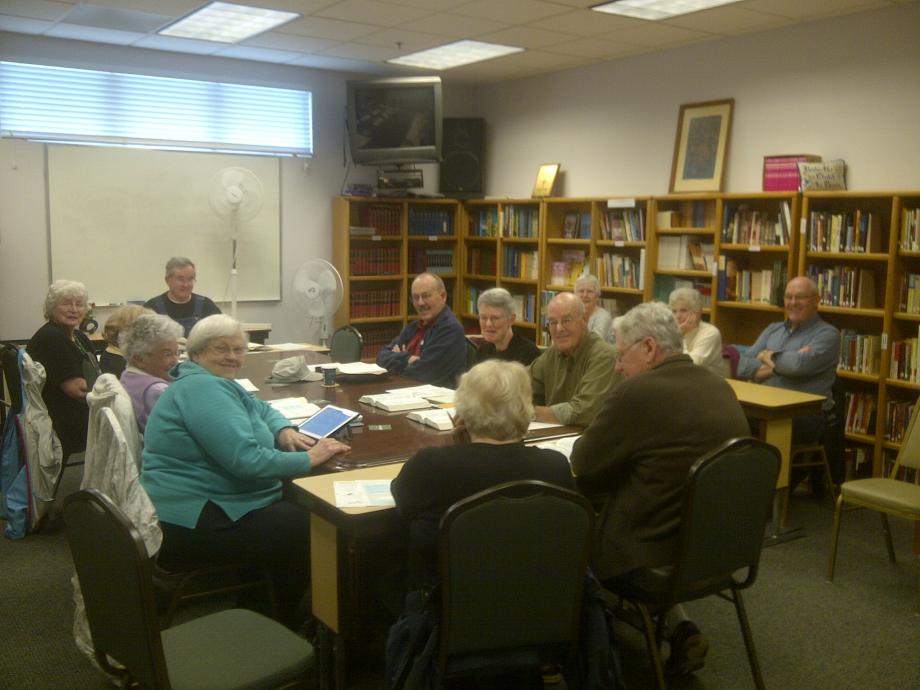 Scan down the Trinity calendar of events below and you can see when the various Life Groups meet.
They can be identified by this Life Group graphic.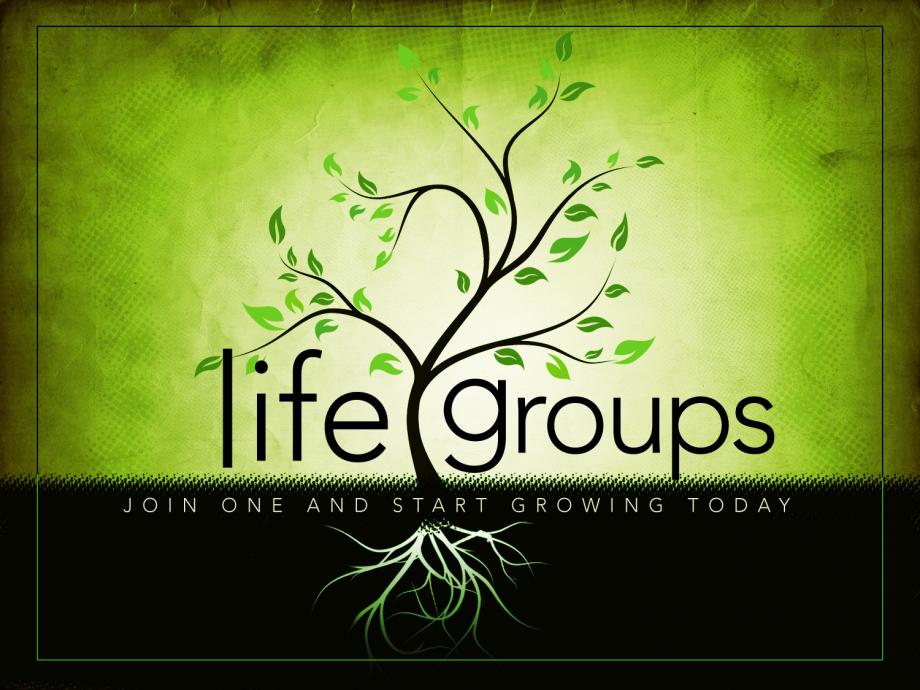 Click on the link for event for more details and contact information.
Join a circle and start growing today!
For more information about Life Groups and which one might be the right fit for you, contact Clint Souligny
csouligny@trinityhillsboro.com
.
Sunday, July 23, 2017

9:10 am
Children's Sunday School meets in the Chapel at 9:10am on Sunday mornings. Parents are ... Read More
Monday, July 24, 2017
Tuesday, July 25, 2017

9:30 am – 1:00 pm
Trinity Staff meeting meets each week on Tuesday morning in the library. The first Tuesday ... Read More
11:00 am – 2:00 pm
Trinity Seniors are invited to share in a Pot Luck lunch followed by table games. Everyone is ... Read More
Thursday, July 27, 2017

10:00 am – 11:00 am
Pastor Bruce leads this study each week (present study: Isaiah) in the Church ... Read More

3:00 pm
Contact: Crystal Nunnenkamp Read More
Sunday, July 30, 2017

9:10 am
Children's Sunday School meets in the Chapel at 9:10am on Sunday mornings. Parents are ... Read More
Monday, July 31, 2017
Tuesday, August 1, 2017

9:30 am – 1:00 pm
Trinity Staff meeting meets each week on Tuesday morning in the library. The first Tuesday ... Read More
Wednesday, August 2, 2017

10:00 am – 12:00 pm
Our Library Ministry works in the Trinity Library the first Wednesday of each month processing, ... Read More
7:00 pm
Troop 855 BSA Leadership meeting held in room 103 at Trinity on the first Wednesday of the ... Read More
Thursday, August 3, 2017

10:00 am – 11:00 am
Pastor Bruce leads this study each week (present study: Isaiah) in the Church ... Read More

6:00 pm
BeeKeepers Board of Directors monthly meeting. Look for them first in the Library. if you ... Read More
Saturday, August 5, 2017

8:00 am
Men's breakfast group meets at 8AM on the first Saturday of every month at the Tuality ... Read More
Sunday, August 6, 2017

9:10 am
Children's Sunday School meets in the Chapel at 9:10am on Sunday mornings. Parents are ... Read More
Monday, August 7, 2017
Tuesday, August 8, 2017

9:30 am – 1:00 pm
Trinity Staff meeting meets each week on Tuesday morning in the library. The first Tuesday ... Read More
11:00 am – 2:00 pm
Trinity Seniors are invited to share in a Pot Luck lunch followed by table games. Everyone is ... Read More
Thursday, August 10, 2017

10:00 am – 11:00 am
Pastor Bruce leads this study each week (present study: Isaiah) in the Church ... Read More
Sunday, August 13, 2017

9:10 am
Children's Sunday School meets in the Chapel at 9:10am on Sunday mornings. Parents are ... Read More
Monday, August 14, 2017
Tuesday, August 15, 2017

9:30 am – 1:00 pm
Trinity Staff meeting meets each week on Tuesday morning in the library. The first Tuesday ... Read More

2:00 pm – 4:00 pm
Our Prayer Shawl Ministry meets monthly on the third Tuesday in the Trinity library. Ladies ... Read More
Thursday, August 17, 2017

10:00 am – 11:00 am
Pastor Bruce leads this study each week (present study: Isaiah) in the Church ... Read More

5:30 pm
Stephen Ministers meet in the church library on the 4th Thursday of each month. for further ... Read More

6:00 pm
T11 video "When and How to Use Mental Health Professionals" Read More
Sunday, August 20, 2017

9:10 am
Children's Sunday School meets in the Chapel at 9:10am on Sunday mornings. Parents are ... Read More
Monday, August 21, 2017

10:00 am – 1:00 pm
Agape Circle is one of our LWML ladies service groups. Meet in room 104. Read More

7:00 pm
Monday Eves Circle is one of our LWML ladies service groups. They meet off site, usually at ... Read More
For more information, contact Clint Souligny csouligny@trinityhillsboro.com