Forest Hills Lutheran Christian School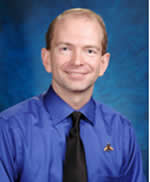 Welcome to Forest Hills!

I hope that I might be able to speak a personal "Welcome to Forest Hills!" but in the meantime this website may give you an introduction to us and our program of Christian education. In researching your options for schools, we think you will find Forest Hills to be challenging and stimulating for your child. Our students enjoy the atmosphere of our school while also being actively engaged in the learning process. Our campus is spacious and attractive but I believe it is our people who make the real difference.

As a Lutheran school, Forest Hills is affiliated with the largest Christian church-connected school system in the country. Lutheran schools teach the whole child – body, mind, and spirit – in one setting. They have a rich tradition and history dating back to the 1700's.

Our school is open to all families who want the type of Christian education we offer for their children. Our families include children from varied ethnic, socio-economic and religious backgrounds. Three out of ten of our students come from one of the seven Lutheran churches which own and operate our program.

Please browse through the pages of this website. Call our office at (503) 359-4853 and we will be happy to provide more information about our program and schedule a time for you to visit our campus.

Thanks for checking us out. Let us know how we can serve you.

Mike Schiemann, Principal
Posted: March 14
This long weekend would be a great time to get your auction tickets! fhlcs.org
Posted: March 13
Our auction is really shaping up to be an exciting one! Don't forget to purchase those tickets!
Posted: March 05
It was an exciting ting day for our Primary students. It started with a field trip to see some of our classmates in Honk Jr at Forest Grove theater, and ended with a visit from a missionary to Hong Kong. What a great day!